Since his debut in 2012 as an artist, Daisuke Yokota's name got enormous attention in Europe and US in such a short amount of time. His monochrome works with roughness and delicacy attracted photography fans quickly through major international magazines and online platforms, and it led to invitations by international fairs and festivals. Even though his works get often connected with historical context of Japanese photography, the essence of his works are always challenging approaches towards the presence/future of photographic medium. The massive volume of his production has also given great surprises to audience and professionals. He participated the group exhibition "LUMIX MEETS BEYOND 2020 BY JAPANESE PHOTOGRAPHERS" in 2013. Recently he has been spending more time in Tokyo, working on further steps of his creation.
Interview=Sawako Fukai
Photo=Naohiro Utagawa
―When you look back your career so far, was there any moment you came to think about the international audience?
After the graduation of the school, I kept taking photography while doing many other jobs for a few years. After I won grand-prix of 1_WALL Photography Award in 2010, I became to focus on my work as a professional photography artist based in Japan. Soon I came to a point where I found a difficulty in working only in Japan and I wanted to do more international projects. At the same time, it became easier and easier to have the access to information on what's going on around the world in the photography field via Internet, and it was very important factor.
―Was there any difficulty or obstacle for you when you expanding your stage to overseas?
In terms of the production, I do everything here in Japan, so there is no obstacle. But the difficult thing for me is the process after the production. Language and physical distance and time difference…those are still problems for me. Recently I became not to force myself overdo about it. I guess it is my natural self-defense to protect my creativity. Everyone has his/her weak points. The important thing it to find a way to overcome it, for example finding someone who will do it for you.
―Were there any exhibitions or occasions that were especially memorable for you?
There were many memorable exhibitions. The one which was especially important was "Matter" at Foam museum in 2017. One of my goal at that stage was to win Paul Huf Award, and the exhibition was the reward for the winner, so I especially felt that I had accomplished something.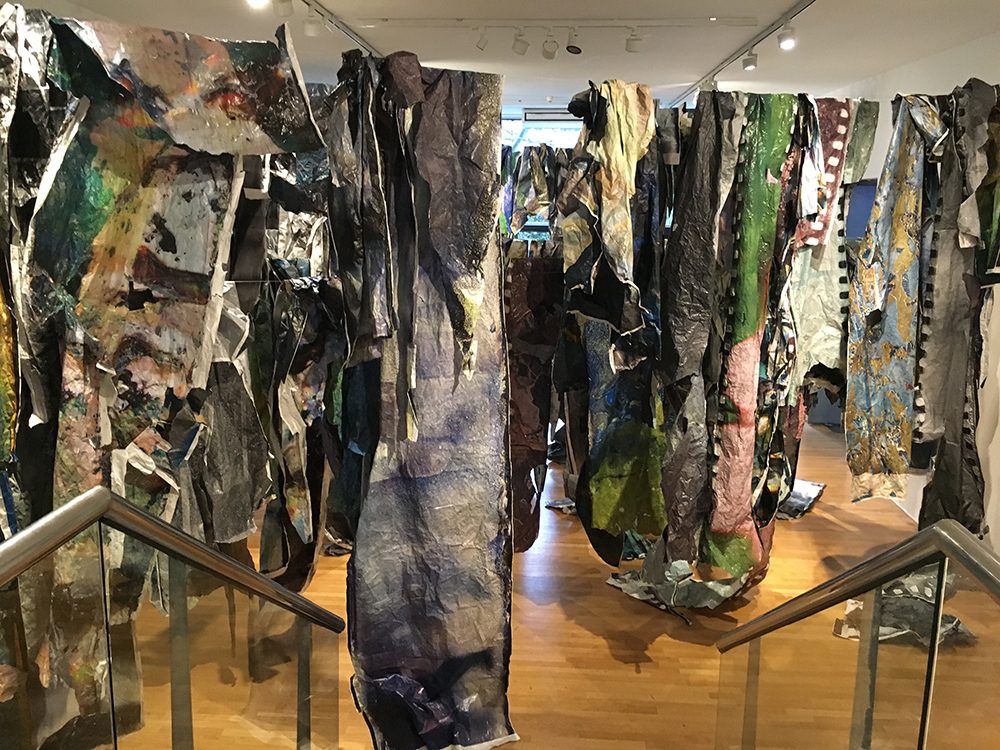 Paul Huf Award exhibition at Foam Museum (2017)
---
―Your photo book was also one of the important tools for your career. How do you think of the reason and background for your success in international scene?
One of the reasons was that my works were received in the context of the history of Japanese photography, which was gaining great attention at that time. In other words, as a successor of the traditional photography. The other reason was that my works were actually dealing with two important natures of photography; one is its digital development of it, which includes the newer process of making images using photoshops and other manipulation software. Another is materiality of the medium came along with analogue process of production.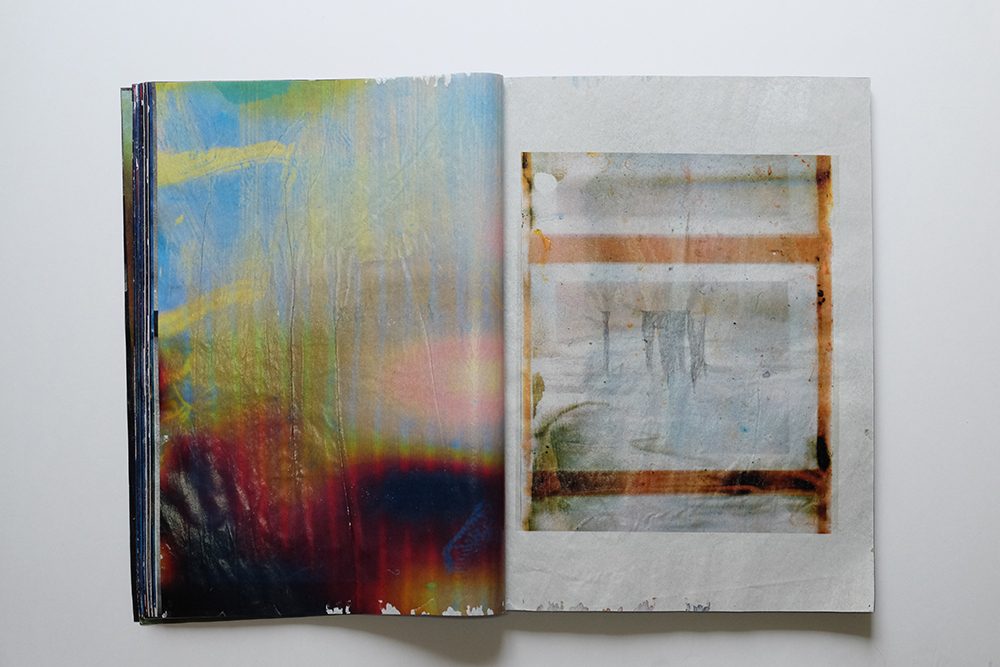 "Matter" Daisuke Yokota(Self Publishing/2017)
―How was your experience with Beyond 2020 ?
It was a rare experience for me to meet my colleague photographers and the audience whom I do not come across normally.
―Do you see the difference in audiences or collectors between Japan and other countries?
I cannot talk with them directly in English, so this is just my guess, but in my impression the variety of the audience is wider, more people are interested in contemporary photography in overseas. In terms of the collectors, I don't see any difference in tendency, but one notable thing is that purchasing the art work is more popularized in western society. Regular audience, not necessarily a "collector" would even buy works at the fairs just like buying a furniture.
---
―If there is any recommend for awards or art book fairs which young photographers should know, please share them.
Recently everyone has access to that information via Internet. No one needs my recommendation, I believe you know better than me. For me the essential thing is that something you can access is existing already, so it is better to go beyond the existing framework by proposing projects and activities driven by the artists themselves.
―If there is anything you would like to challenge, let us know.
I would like to think of the new ideas always.
Daisuke Yokota
Born in Saitama, 1983. Graduated from the "Nippon photography institute" in 2003. Selected the honorable mention of "the 31st Canon New Cosmos of Photography" in 2008, and the grand prix of "1_WALL Award" in 2010. He has won for international awards including The Outset Unseen Exhibition Fund(2013)、JohnKobal Residency Award(2015)、Paul Huf Award(2016). He has exhibited his solo exhibition in Foam Museum (2014, 2017) and participated for many group museum exhibitions including Boston Museum (US), and Tate Modern Museum (UK). Major photo books include "Vertigo" and "Taratine".