Japanese photographer Yoshinori Mizutani first gained international attention with his most known work Tokyo Parrots, which represents the graphical vivid images of yellow and green birds flying in the Tokyo blue sky. Many people first encountered his name and works through international media such as Foam Talent in 2014. His career started being visible through SNS including Flickr and Tumblr, then appeared in international media and magazines. He participated the group exhibition "LUMIX MEETS BEYOND 2020 BY JAPANESE PHOTOGRAPHERS" in 2013 and 2014. After he had been nominated and awarded by several awards followed by energetic activity in the current international photography scene. We could say that his way of developing international career as a photographer was running in parallel with the explosion of internet and social visual networks, especially in the last five years. We ask questions to him about his career and future projects
Interview=Sawako Fukai
Photo=Manami Takahashi
― When you look back your career so far, was there any moment you came to think about the international audience?
When I was learning photography at school, I was regularly uploaded my works to photo-sharing websites such as Flickr and Tumblr. Comments and offers from other countries started coming in gradually, so I think I was aware of international audience from the early stage of my career. At the same time, I was actively proposing my works to photography magazines and websites, also submitted many photobook projects to publishers. Many of them did not get replies, but for some international photography/culture websites, they published my works. Boabooks in Switzerland has actually published the book of my work.
― Was there any difficulty or obstacle for you when you expanding your stage to overseas?
When I started receiving offers and requests, I became a represented artist of IMA gallery in Tokyo. They do the management for me, so I had no difficulties. I do think language skill would definitely a help for the career development though.
― Was there any exhibitions or occasions that were especially memorable for you?
Beyond 2020 (previously as "LUMIX MEETS JAPANESE PHOTOGRAPHERS 9") was very special experience for me. I joined the exhibition right after my graduation from school. My first group exhibition in other country and my first commission work. I felt terrifying when they asked me to create new series within 5 days using LUMIX camera, but it was very intense and fruitful experience.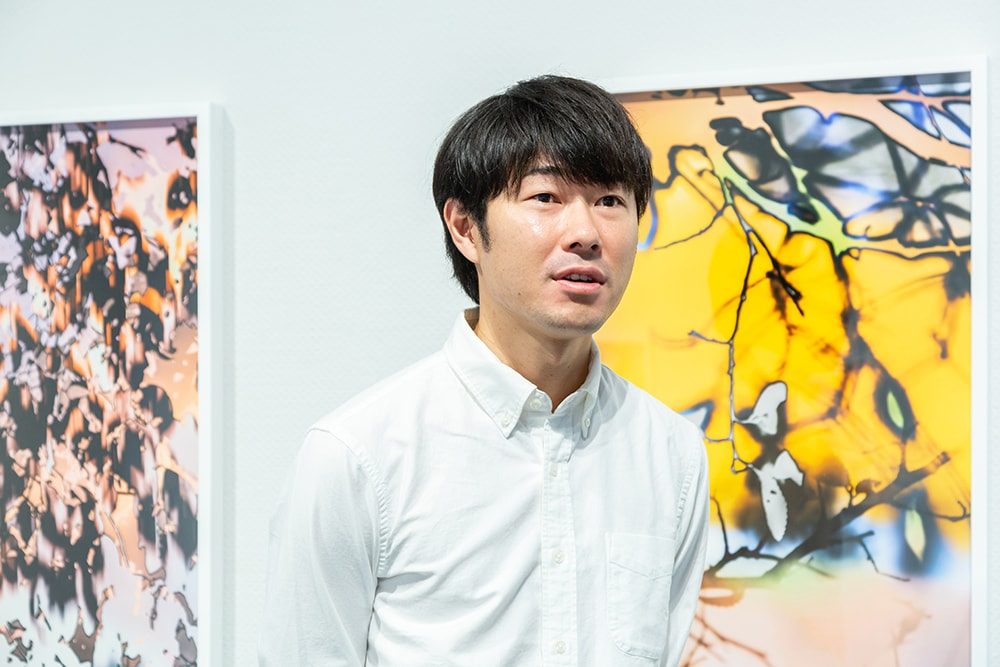 ― Your photo book was also one of the important tools for your career. How do you think of the reason and backgrounds for your success in international scene?
One of the important factor was that I made Tokyo Parrots at the early stage of my career. This work carried me to receive Foam Magazine Talent Call 2014 and numerous exposures in media, such as newspapers and magazines. I have made many series since then, but still this work gathers many inquiries. Also Internet helped it a lot. For a photographer in far east, internet is vital to spread the works in short term. That is what happened to me as well and it was impossible a decade ago. I guess I was lucky in that sense.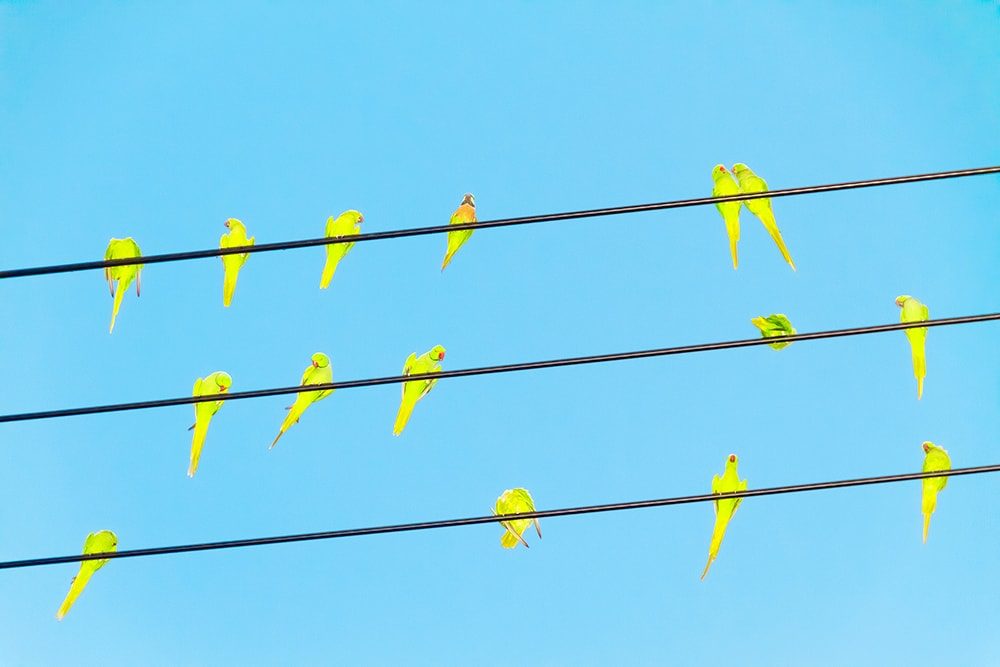 Untitled from the series Tokyo Parrots, 2013 © Yoshinori Mizutani Courtesy of IMA gallery
― How was your experience with Beyond 2020 ?
It meant a lot for me as an artist. Spending time with the other Japanese artists were very inspirational, and through its experience I became more determined about my works and exhibiting them.
― Do you see the difference in audiences or collectors between Japan and other countries?
The way they enjoy the works are similar, but international people are very positive in approaching. Many of the requests for exhibitions and magazine articles are from abroad, and when it comes to print sales 90% are from overseas. Now people have no hesitation in buying prints online, and compared to that, the size of the market and interests in photography itself is very small in Japan.
― If there is any recommend for awards or art book fair which young photographers should know, please share them.
The awards I have received, JAPAN PHOTO AWARD, LensCulture, Foam Talent, they all provide the chances for exhibition, publication or press. Thanks to all of them my works have been spreading widely. There are also many international photography online magazine which always calls for submission. It would be very useful to take those chances.
― If there is anything you would like to challenge, let us know.
I am making a new work at the moment. It will be something different and conceptual compared to my past series. Finishing this project is something that I am working on now.
Yoshinori Mizutani
Born 1987 in Fukui, Mizutani attended the Tokyo College of Photography after graduating from Nihon University College of Economics. In 2014, was selected for the LensCulture Emerging Talents Awards 2014 Top 50 and the Foam Magazine Talent Call 2014. Mizutani has quickly established worldwide recognition and amassed an impressive list of solo exhibitions in numerous countries, including, Tokyo (IMA), Beijing (aura gallery) , Belgium (ibasho gallery), Switzerland (Christophe Guye Galerie), London (Webber gallery) and Milan (mc2 gallery). His has so far published 4 books from IMA photobooks; 'Tokyo Parrots'(2014), 'Colors' (2015), 'YUSURIKA'(2015) , 'HANON'(2016) and 'HDR_nature'(2018). He lives and works in Tokyo.
http://www.yoshinori-mizutani.com