The works of a Tokyo-based photographer Go Itami, originally born in Tokushima in 1976, have been spread overseas through his publications. His works are most known with his abstract and flat photography taken from his daily life in Tokyo. As seen in the recent book "Photocopy"with the attempt that all the images are shuffled to create unique copies to exclude the narrative, his approach is questioning the limitation/infinity and its fragility of photography. He participated the group exhibition "LUMIX MEETS BEYOND 2020 BY JAPANESE PHOTOGRAPHERS" in 2013. While doing commercial/commission works actively, he keeps presenting unique photography works to the audience.
Interview=Sawako Fukai
Photo=Manami Takahashi
―When you look back your career so far, was there any moment you came to think about the international audience?
I have not especially thought about my works as for overseas, but it is always in my mind that my first photo book "Study"(RONDADE, 2013) sold well outside Japan. I had got a great response and it reached to Japanese market much later. However, I need to make a good foundation of my work here in Tokyo, because I am based in here right now. As a Japanese, working hard in where you are will be a good appeal for international audience in the end.
―Was there any difficulty or obstacle for you when you expanding your stage to overseas?
Language, I mean English was the biggest problem. Even with Google translate, it is still difficult to express the details. I also feel the scarce of the knowledge of contemporary art, especially when I am visiting other cities in Europe. I try to study by myself day to day basis.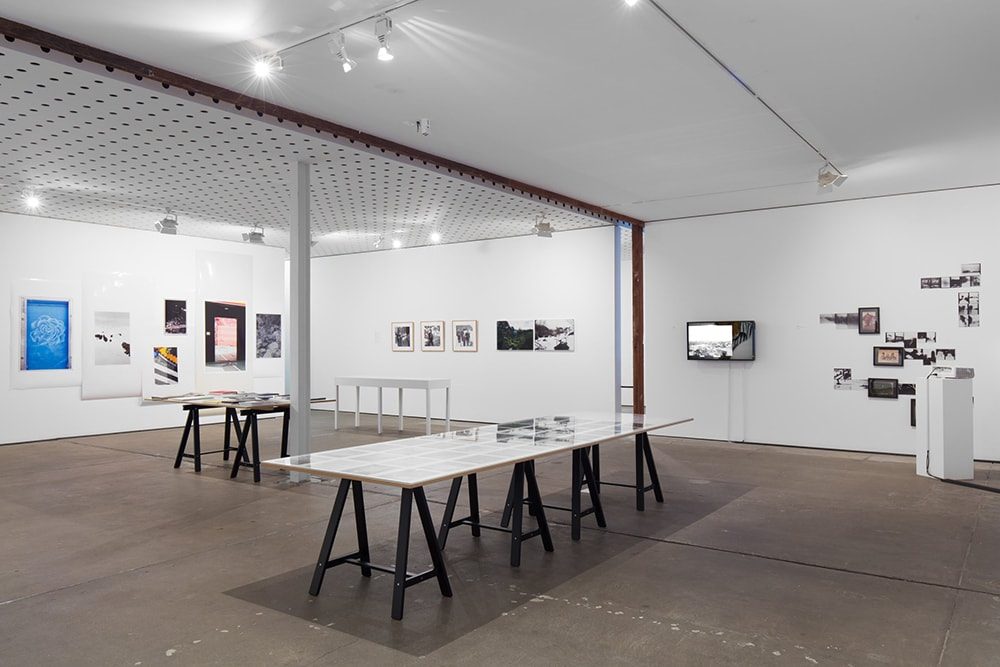 "Tsuka: An Exhibition of Contemporary Japanese Photography" (TSUKA, Australia / 2018)
―Was there any exhibitions or occasions that were especially memorable for you?
My second photo book "this year's model" (RONDADE) were printed in Taiwan. The reason was simply because I had the exhibition "NEW TACK" in Taiwan at the same time, but for both printing and exhibition, the local people from Taiwan supported me very much. In the end this book was received very well and took me to many places, so I still can recall the humid and warm nights in Taiwan very well.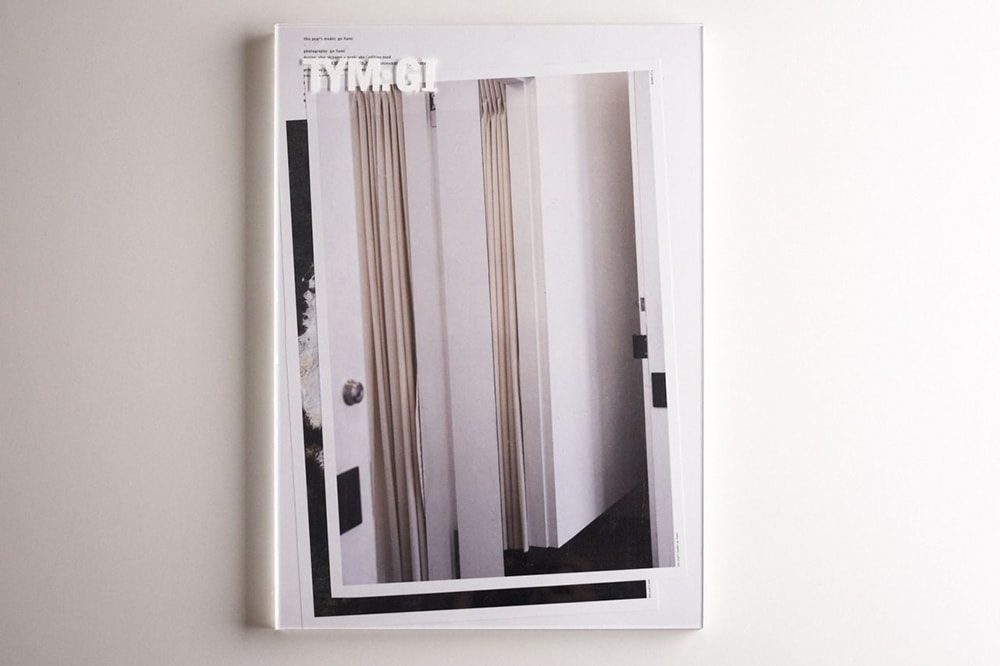 "this year's model" Go Itami (Rondade/2014)
―Your photo book was also one of the important tools for your career. How do you think of the reason and backgrounds for your success in international scene?
My works seem to be received as a group of random images, not the symbols, which might be rare when the audience is from the monotheism culture. I was lucky that my works were not accepted as "Orientalism" but "Tokyo style". Also my publications are a bit off from the main stream in western photo book industry. In other words, I think the fundamental concept about photobooks are very different between Japan and Western world, in terms of editing, binding and dealing with images. Western books are narrative-driven and they have the beginning and ending. But my books are about outside of its frame. For example in my second book "this year's model", the concept was to make each copy unique, not with the certain order of the images. I guess those approaches were fresh for the audience.
―How was your experience with Beyond 2020 ?
I did not have many photographer friends before the exhibition, so for me, it was important to meet new colleagues through the event. When you are working alone, it is sometimes difficult to know what is going on outside the studio. The exhibition experience worked very well to pull me out and know the world, and it was refreshing.
―Do you see the difference in audiences or collectors between Japan and other countries?
I cannot always be at the exhibition site when I exhibit overseas, so I don't think I have a enough experience to talk about the difference. It is also the same for the collector's tendency. But I do feel that the larger part of the audience who visit the exhibition are interested in purchase, and they especially prefer the larger size prints.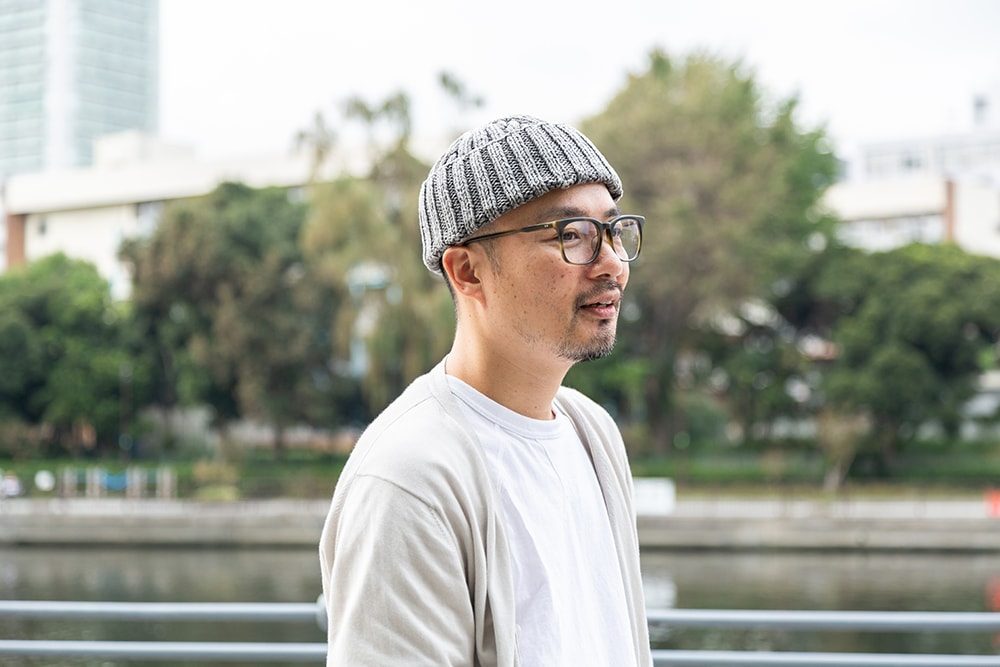 ―If there is any recommend for awards or art book fair which young photographers should know, please share them.
I think in this time of global communication via Internet, you do not really have to rely on awards to become a successful photographer. It might be a good idea to use the certain awards as a chance to look back your archive and make a presentation. My personal ritual is to visit NY ART BOOK FAIR every September. It is very inspiring for me to look and see how the art books are going. It is nice to see how people react to my books, and the most interesting thing is that I can meet international publishers, buyers and curators. Also it is fun to find the new book, especially because not all of them will be coming to Japan.
―If there is anything you would like to challenge, let us know.
I just want to keep making new photography.
Go Itami
Born in Tokushima, Japan, 1976. He and publisher work together to published photo books such as "study",  "this year's model" and "photocopy". His work has been shown in many solo and group exhibitions in Tokyo, Berlin, Taipei and other cities.
https://www.goitami.jp/