Every landscape is layered and enfolded with memories starting in ancient times. These memories remain palpable in the landscape. Some memories are passed down from one generation to the next. Some have already been taken by another and lost.Photographers try to capture all such memories.
The landscape, pregnant with memories, always stands reticently. The photographer speaks to and represents these memories as an eloquent interpreter. The narrative thread woven by the resulting images tell us of many things–things that we must cherish and remember and things we need to reexamine straightaway. This dialogue maybe the only way we can repay history.
PRICE : 1,944 JPY+tax
Contents
Feature: Memories of Landscape
Lucas Foglia "Human Nature"
Text: Kei Wakabayashi
Charlotte Dumas "Stay"
Interview
Lorenzo Vitturi "Money Must Be Made"
Text: Joanna Cresswell
Pieter Hugo "1994"
Text: Marc Feustel
Masaru Tatsuki "KAKERA"
Interview
Haruyuki Shirai "Invisible Man"
Text: Akihiro Hatakenaka
Photographs Made Through Walking
"AMA UTA"
Photography & Text: Nao Tsuda
"Hour of the Sheep, North Wind, Sunny"
Photography & Text: Elena Tutatchikova
Memories of 7 Sights Toured through Photobooks
Yoshitomo Nara "Will the Circle Be Unbroken"
Text: Shigemi Takahashi
STEP OUT! vol.18
Akira Otsubo
Ishiuchi Miyako "Grain"
Photographers' Dining Tables: Ishiuchi Miyako × Sonya S. Park × Maiko Kurogouchi
Japan' s Eternal, Fragmentary Memories
Odawara Art Foundation' s Enoura Observatory as seen by Go Itami
Stephen Shore Interview
60 Years of Visual Exploration and Journey
The Serial
TOKYO and ME vol.4 Roger Ballen
Catch Up: Photography News from the World
People: Scene-Pioneering Figures: Raphaëlle Stopin
Homma Takashi "Talking Photography" vol.6 Gwen Lee
How They Are Made: Where New Photography is Born vol.10 Anouk Kruithof
Selected Articles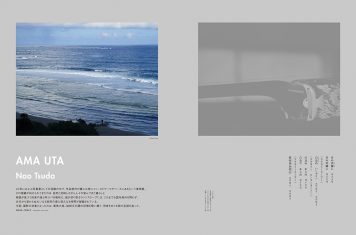 Photographs are Born on Walks
Photographs are Born on Walks
Fieldwork revives memories of landscapes by engaging local cultures, people, and their accumulated histories. We examine the concepts and processes of photographers Nao Tsuda, who documents singers of Amami Oshima' s traditional songs, and Elena Tutatchikova, who examines the meaning of travel by walking throughout Shiretoko Peninsula, through their fieldwork.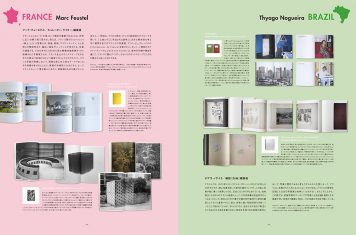 Memories of 7 Sights Toured through Photobooks
Memories of 7 Sights Toured through Photobooks
Through 14 books published in the last five years and articulating memories of seven different landscapes, we reexamine the themes that have perennially motivated photographers.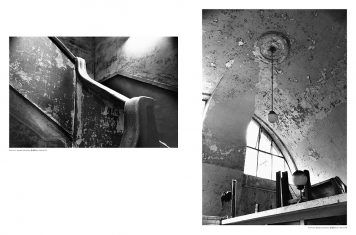 Ishiuchi Miyako, "Grain"
Ishiuchi Miyako, "Grain" / Photographers'  Dining Table
In the second installment of this series, in which photographers cook and talk with guests, we listen in on a lively conversation between women covering numerous topics including cuisine, work, memory, and values.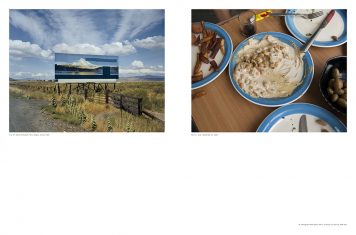 Stephen Shore Interview
Stephen Shore Interview
Seminal new color photographer Stephen Shore' s work is currently featured in a largescale retrospective exhibition at the Museum of Modern Art, New York. Along with an overview of the show, we look back at the trajectory of Shore' s practice, which has long lead the development of American art photography. 
Contributors