As society grew richer in the 20th Century, we were increasingly surrounded by objects and we praised consumer culture. Telephones, watches, televisions, camera, CD players, personal computers, phone books, calculator, and flash lights: All of these have been absorbed inside the flat screen of palm-sized devices called tablets in the last ten years. Department stores and banks have similarly swallowed up inside these machines. Is the transformation of photographs into three-dimensionality a reaction to this shift?
In the world of photography, photographs, which had been exposed onto flat printing paper are now taking form and jumping into the real world. Photographs now go back and forth between flatness and depth, between two and three dimensions. How far will the medium expand? Will it evolve further? The ambitious expressions aimed for by experimental photographers contain clues for understanding the role of images in the contemporary period.
PRICE : 1,944 JPY+tax
Contents
Feature: Constructed Reality Image
Anouk Kruithof
Interview with the artist
Mark Dorf, Transposition
Text: Celia Graham-Dixon
Spew
Text: Masafumi Fukagawa
Shunsuke Kano
Interview with the artist
Taisuke Koyama + Takashi Kawashima, POST/BODY/NATURE
Interview with the artist
Satoshi Fujiwara
Interview with the artist
A selection of progressive artists producing photographs which go beyond two-dimensionality
Photographic Installation will Become More Interesting
The Direction Indicated by MoMA's "New Photography" Exhibition Series
Text: Chikara Umihara
PUGMENT
Text: Nakako Hayashi
STEP OUT! Vol. 19 Rie Yamada
Toshiko Okanoue
Text: Mitsuhiro Wakayama
The Relation Between Cinema and Photography
Photographs by Film Directors
Wim Wenders, David Lynch, Gus van Sant, Apichatpong Weerasethakul
Text: Atsuko Tatsuta
Books for Exploring Filmmakers' Perspectives
The Photographer/Film Director's Gaze
Text: Hiroshi Matsui
The Serial
TOKYO and ME vol.5 Philippe Fragnière
Catch Up: Photography News from the World
People: Scene-Pioneering Figures: Francois Cheval
Report: Lianzhou, China Makes a Mark with Photography
Homma Takashi "Talking Photography" vol.7 Junya Yamamine
How They Are Made: Where New Photography is Born vol.11 Thomas Mailaender
Selected Articles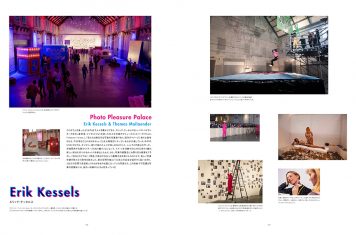 Photographic Installation Will Become More Interesting
Photographic Installation Will Become More Interesting
In recent years, photographic installations, which exceed the conventional hanging of framed prints in walls, have expanded photographic expression. For this story, eight photography specialists have selected installation pieces that represent the trend of photographic works becoming three dimensional through sculptural photographs; in combination with sculptural objects and other non-photographic materials such as documents; and in coexistence with virtual worlds constructed using the latest technology.
Where is the New Photographic Expression Headed? The Direction Indicated by MoMA's "New Photography" Exhibition Series
Where is the New Photographic Expression Headed? The Direction Indicated by MoMA's "New Photography" Exhibition Series
MoMA's "New Photography" exhibition series began in 1985. Since 2009, it has very actively promoted a globalized and otherwise expanded view of photography. This article considers how photographic expression has transformed from the establishment of MoMA's Photography Department to the latest "New Photography" exhibition.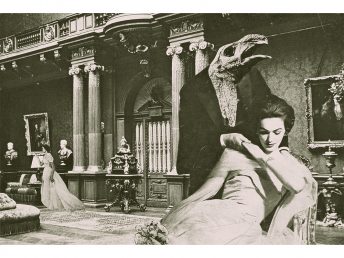 Toshiko Okanoue
Toshiko Okanoue
Toshiko Okanoue is a mythical collage artist. Discovered in the early 1950s by Shuzo Takiguchi, who introduced Surrealism to Japan, Okanoue produced and exhibited a number of superb collage works. Her career, however, was abruptly suspended and her works were neglected for many years. Today, her works, which we introduce here, are receiving renewed attention.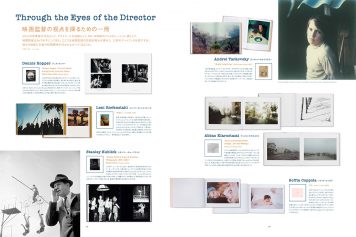 The Relation Between Cinema and Photography
The Relation Between Cinema and Photography
Where is the New Photographic Expression Headed? The Direction Indicated by MoMA's "New Photography" Exhibition Series
Contributors