Superior art always carries on the works of predecessors and sometimes struggles to surpass them. While Japanese photography is increasingly diversified, behind it remain various previously pioneered paths.
In this issue, photographers of the next generation were asked to converse with predecessors who directly or indirectly influenced them. The aim of these conversations was to find connections across images, language, and generations. Through discussions of issues such as history, society, and identity, the photographers exposed various factors, within which we sensed something like the DNA of Japanese photography.
PRICE : 1,944 JPY+tax
Contents
Feature:The DNA of Japanese Photography
Hitoshi Tsukiji×Fumi Ishino
Hiromi Tsuchida×Kazuma Obara
Keizo Kitajima×Motoyuki Daifu
Hajime Sawatari×Kotori Kawashima
Joji Hashiguchi×Eiki Mori
Hiromix×Mayumi Hosokura Via correspondence
STEP OUT! vol. 21 Sayuri Ichida
Dior meets Emerging Talent
Asama International Photo Festival
「HDR_nature」 Yoshinori Mizutani
Text: Joël Vacheron
The Serial

TOKYO and ME vol.7 Maria Gruzdeva
Catch Up: Photography News from the World
People: Scene-Pioneering Figures: Dieter Neubert
Focus: The week Paris is flooded with photography
Homma Takashi "Talking Photography" vol.9 Sandra S. Phillips
How They Are Made: Where New Photography is Born vol.13 Robert Zhao
Selected Articles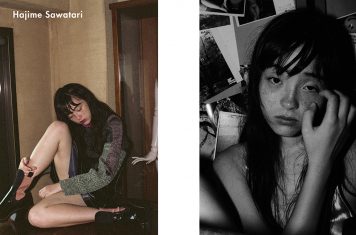 Hajime Sawatari×Kotori Kawashima
Hajime Sawatari×
Kotori Kawashima
A relaxed gesture, a provocative glance, a listless smile… Do Hajime Sawatari and Kotori Kawashima cast spells when they point their cameras at their subjects? The two photographers, who capture a variety of expressions that arise from intimate relationships, discuss their respective muses.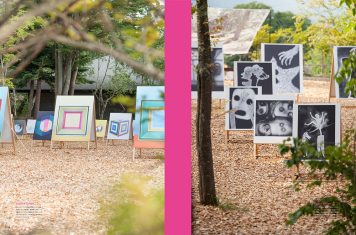 Asama International Photo Festival
Asama International Photo Festival
The first Asama International Photo Festival began this summer in Miyotamachi, Nagano Prefecture. The Festival allows visitors to enjoy exhibits while walking through highlands and taking in views of Asama Mountain. Within the museum, motion picture works are also shown. Participants comprise leading photographers from Japan and abroad. In this article, we give you the highlights of this new festival which offers a great opportunity to experience and learn about contemporary photography.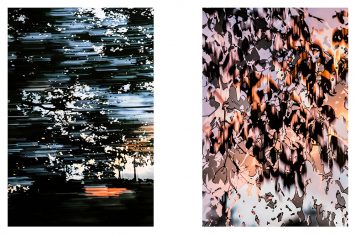 「HDR_nature」 Yoshinori Mizutani
「HDR_nature」
Yoshinori Mizutani
For his HDR_nature series, Mizutani used a feature offered in some digital cameras, "HDR," a process of taking multiple photographs of the same subject with varying exposures and combining them into one image to best approximate what the naked eye sees. Mizutani deliberately moved the camera as he shot to create hitherto unseen images. The series introduces a new chapter in the oeuvre of an artist whose photographic practice has consistently progressed alongside technological developments.
Contributors