Suddenly passed away at the age of 29 on February 2017, the photographer Ren Hang still continues having a great influence on contemporary photography scenes. Through words of people who maintained close relations with him, the project "Dearest Ren Hang" of IMA Vol.26 reconsidered the beauty and art that Ren Hang left in forms of photography, body expression and poetry. Below is a reprint of words by the owner of KEN NAKAHASHI Gallery, Ken-ichi Nakahashi who continues facing in sincerity the artist who used to belong to his gallery in Japan.
"Long farewell greetings tend to cause an actual long farewell. When you part, leave with one word: zai-jian."
Returning to stop at China before his next solo exhibition elsewhere, Ren Hang said this and left Tokyo.
One year and nine months have already passed since I received the sudden news on February 24th, 2017. When I touch your many works and words from your poems, it makes me feel as if a pipe connects with you anytime. I now understand that your soul has always been there. Time after time, we repeat our zai-jian(see-you-again), over and over like this.
The good times we spent gathered with friends from various countries, whenever you came to Tokyo for exhibitions or shoots for fashion magazines.
Shoots at the park and on sky-high rooftops. A crowded dinner table. The streets of Tokyo we strolled, in search of shooting spots. The Midnight dances that bonded our hearts.
Perhaps, those poems you wrote quietly alone… when we all gathered, weren't they being emitted through your body and then becoming a picture? When those magnificent parties blossomed, your poems became our bodies, then it became photographs, and eventually the body would become poems.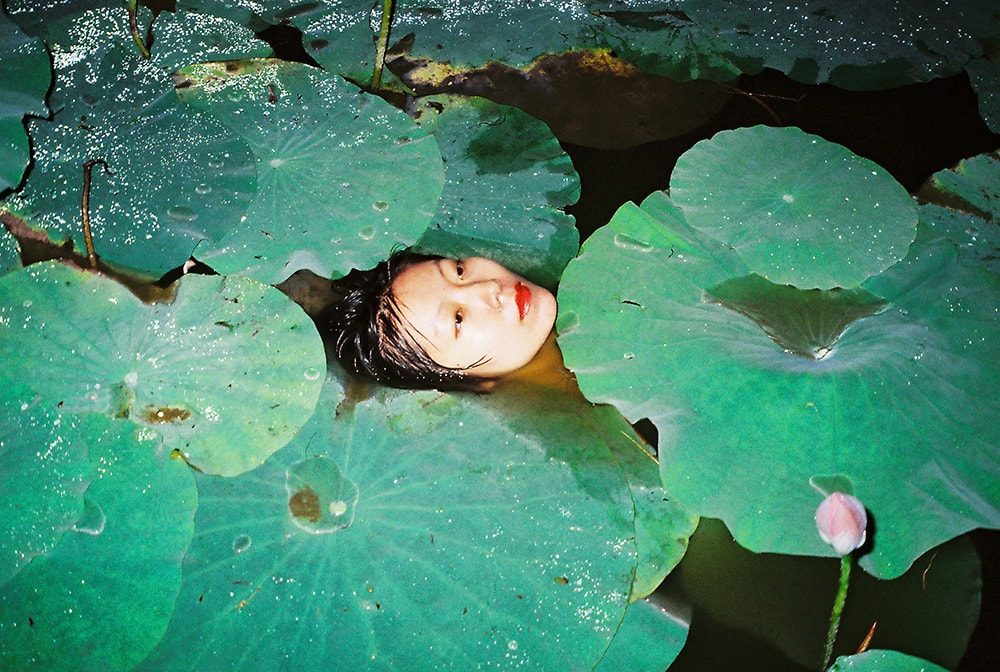 Amidst knowing the silence that comes while after, you intuitively change the intimate sense of 'being in the now' with your friends, into 'a body of poesy.' This was your photography as I saw. Deep beneath the photography as a trajectory of time and abstract spatiality in which you have pursued to express through the human body, deep under the consciousness unseen from reality, I cannot help but feel your soul residing there.
A crow flying in the city of Tokyo, a dead cicada, a corner wrapped in the morning glow, a skyscraper, a storm, a lake, the ocean, bodies of man and woman – all creations circulate and breathe in your poetic nature. I feel as if the poetic realm engraved sharply inside those who have touched your works connects our hearts through an invisible pipe, and the interconnections steadily expand.
Poems. No matter how busy you are, no matter how poor you are, from a single line, it can shape the intimate voice of one's soul as a word. A verse enables expression, even when you keep quiet alone. Poetry is a rich essence of expression.
I am scared of impermanence
swimming too low
I am afraid to drown
flying too high
I am afraid to fall dead
if I were the fish
I wish I were
the one in the fish tank
if I were the bird
I wish I were
the one in the birdcage
if I were the man
I wish I were
the one sentenced to jail
for life imprisonment
Words by Ren Hang, translation by Ho King Man and Casey Robbins, from the book "Word or two" published by BHKM.
Ren Hang was also a person who was committed to expressing his poetry and photograph in the form of 'a book.' He would eagerly search through secondhand bookstores each time he came to Tokyo. Although his most known and widespread photobook was "REN HANG" published by TASCHEN in 2017, he was always particular about self publication since the beginning of his career. Starting with "REN HANG 2009-2011" in 2011, he had 26 photobooks and 3 of volumes poems published. In 2016, his pace was 1 photo booklet every month. Only December was never published, which was to be comprised only of black and white.
The lines above are quoted from "Word or two," a collection simply written in black Helvetica on soft white cotton paper. In September 2018, Bill, a friend of Ren Hang living in NY came to Tokyo to hand this to me. Designed, translated, and handmade together with Ren Hang, this book holds a personal importance. I felt the soft texture as it was handed to me, and took it to a quiet bar. We talked, about how we had been spending our time over the past year or so, and what to do from now on. About how Ren Hang left us many friends connected, and that now everyone owes to live the present together with their memories in their respective places. We spoke such words.
Both poetry and photography are rich essences of expression. The books were treasure boxes filled with the essence, an expression brought to realization with the help of loving fellows.
Ren Hang saw both his works in characters and photography with equal respect. All his expressions were connected with his own life, and he loved them, both as an artist and a viewer himself. For him, pictures, poems, photo books, and poetry collections, have no hedges bounding each other. His art continues to connect people even after his death. Not only his family, friends, and all those who have related to him, but anyone who opened his books are tied to Ren Hang. We will meet again and again, in our own precious memories.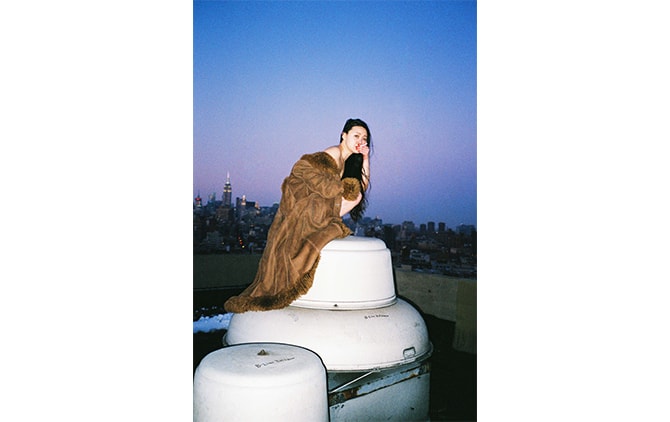 © Ren Hang Courtesy of KEN NAKAHASHI
Translation: Ken-ichi Nakahashi, Tomoya Kato
Ren Hang(1987-2017)
Born in 1987, in Changchun in Jilin province, China. He is a representative photographer of China who kept producing nude photos of friends in the nation where "sexuality" had long been a taboo. His works have been shown in exhibitions of many different countries including Beijing, Paris, New York and Tokyo, as well as at the numerous international art fairs such as Paris Photo and Photo Basel. In 2010, he won the third TERNA Contemporary Art Prize. Several photobooks have been published after his first self-publications of "Ren Hang 2009-2011" and "Room" in 2011. He died in 2017.
Ken-ichi Nakahashi
Owner of KEN NAKAHASHI Gallery. Born in Ishikawa prefecture in 1982. He graduated from the Department of French Language and Literature of Aoyama Gakuin University. After working at a financial institution, he founded matchbaco, currently KEN NAKAHASHI Gallery, in 2014.
https://kennakahashi.net/